Our Veterinarians
The Mundelein Animal Hospital team of skilled veterinarians welcomes you to our practice. Proudly serving the Mundelein area. At Mundelein Animal Hospital, it is our daily privilege to provide quality vet care to your cherished pet, with compassion and competence. We hope to ensure a positive impact on our patients, pet owners and the local community.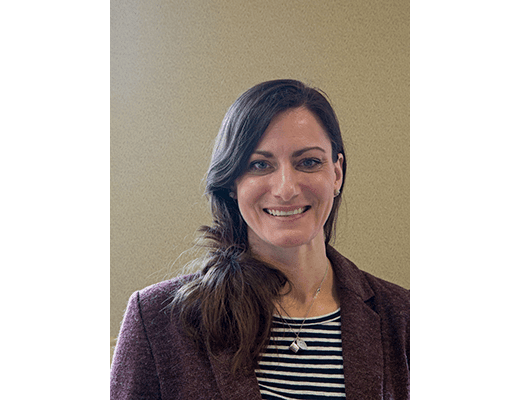 Dr. Kristen Horazy, MDVM
Dr. Horazy was born and raised in nearby Palatine. She received her B.S. in biology from the University of Notre Dame in 2007 and her DVM from Purdue University in 2011. After graduating from veterinary school, she practiced for 3 years for a large multi-hospital practice in Indianapolis where she became familiar with many different practice styles. She was even a solo doctor at her own location for a period of time; just 6 months after graduating from veterinary school!
When her daughter Zoe was born in March 2014, Dr. Horazy decided to relocate back to Palatine and joined Mundelein Animal Hospital in August 2014. She has a passion for feline medicine, as evidenced by her five cats: Kfira, Kobe, Kount, Kody and Kobalt. She is also a member of the American Association of Feline Practitioners. In her spare time she enjoys practicing Olympic lifting, cooking, and wine tasting.
Dr. Gery Herrmann, DVM
Dr. Herrmann is native to nearby Barrington; Dr. Herrmann attended Miami University in Ohio for his undergraduate studies. He received his DVM degree in 1983 from the University of Illinois-Champaign-Urbana. He was an owner/partner of the hospital from 1986-2013. Along with dogs and cats he treats a variety of exotic animals, such as reptiles, birds, ferrets, other small mammals, including Boris the bobcat at the Wildlife Discovery Center.
Dr. Herrmann is a member of the Association of Reptilian and Amphibian Veterinarians, and the Chicago Veterinary Medical Association. He has served on the board of the Village of Barrington Chicago Veterinary Medical Association and the Chicago Herpetological Society. Dr. Herrmann lives with his wife Darcy, a retired nurse. They have a variety of pet reptiles. He enjoys sailing, skiing, scuba diving, and hunting with his German Short Haired Pointer, Zed.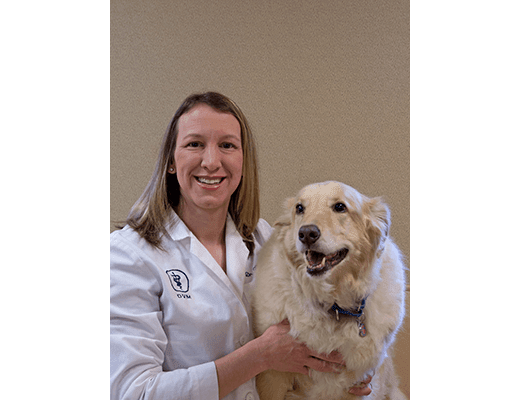 Dr. Heather Johnson, DVM
Dr. Johnson received her veterinary degree from the University of Illinois Urbana Champaign in 2004: where she also completed her undergraduate work. She has lived in the Northwest suburbs her entire life and practiced in the western suburbs before joining Mundelein Animal Hospital in 2014.
She lives with her husband, Ryan, and their two wonderful daughters who keep them very busy. They have 4 rescued cats named Alley, Louie, Maggie, and Lovable. They also have a three legged Golden Retriever / Collie mix named Ricky.
She is passionate about animals and medicine and knew she wanted to be a veterinarian ever since childhood. She would often read about James Herriot a British veterinary surgeon and writer.  She enjoys educating clients about their pet's healthcare and working alongside with the owners to come up with a treat plan to best meet the pet's and client's needs and life style. She has a special interest in preventative medicine, feline medicine, and dermatology.
Outside of work, Dr. Johnson enjoys spending time with family, traveling, boating, scuba diving and watching movies. She is a member of the AVMA, CVMA, and AAFP.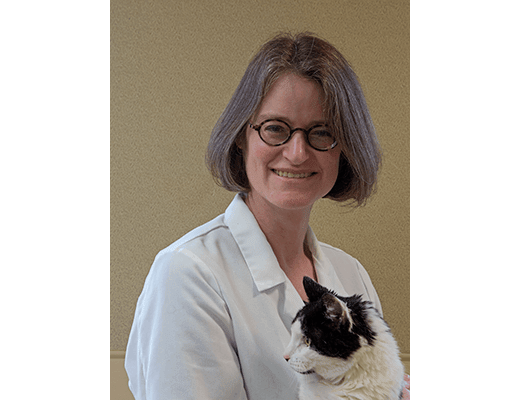 Dr. Shannon Long, DVM
Dr. Long joined Mundelein Animal Hospital in 2010. She received her B.S. in Zoology at Miami University in Ohio, and graduated as a Doctor of Veterinary Medicine from the University of Illinois in 2001. She has been practicing in the Chicago area every since. She and her husband have been married since 2005, and they have a beautiful daughter. They also have two "Holstein" cats, siblings named Celery and Asparagus (from the musical Cats). Dr. Long enjoys biking, reading, travel, photography and spending time with family and friends. Her interest in veterinary medicine began with the dogs and her family had while growing up. As a veterinarian, she enjoys taking care of a wide variety of pets. Not only will she see your dogs and cats, but also exotics that include guinea pigs, hedgehogs, and bearded dragons, just to name a few. 
Dr. Long is a member of the Chicago Veterinary Medical Association and the American Veterinary Medical Association.